Information and Media Resources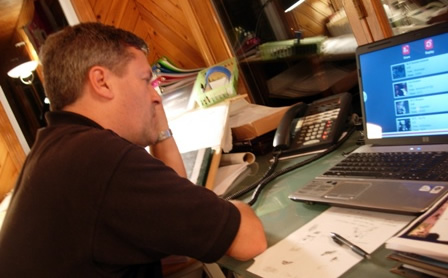 To learn more about us and our current productions, please view our online Media Kit (Acrobat Reader is required).

To interview a member of the New Shepherd Films team or if you have any other media-related questions, please contact us at either:
info@newshepherdfilms.com with "Media" as the subject line

- or -

call our office at (508) 536-3188
Thank you for your interest in New Shepherd Films. We look forward to hearing from you!
While New England may not be the first place you'd think to look for an independent, faith-based film company, you can find us on the Southcoast of Massachusetts!
New Shepherd Films is located on the 3rd floor at 397 Bay Street in Fall River, MA just below Kennedy Park.
We tell stories! Specifically, we tell true stories that highlight God at work in everyday lives. Everyday!
Given the pace of our society today...with all the demands and pressures we face each day...it's easy to lose sight of the fact that God really does exist and that He's involved in our lives. Engaging stories are a great way to slow down and see the world around you from a different perspective!

Jim Huggins, Russ Dougherty,and Leslee Huggins are New Shepherd Films. Jim and Russ are the heart of the creative development team while Leslee provides unwavering support and is a key member of the management team.