Our films
A word about showings and licenses: When you purchase a regular DVD, the movie companies are giving you permission to view the film in your home with family members. The license provided with that DVD does not extend to a public showing of the film. This is true of all films. Because of this limted license, showing films from New Shepherd Films in churches, ministry settings, and other locations is not legal. New Shepherd Films releases are not coverd under CVLI (Christian Video Licensing Inc.) or MPLC (Motion Picture Licensing Corp.) either. In order to use the films in this manner, you will need to purchase the Site License for our films. Please contact us at (508) 536-3188 and we'll be happy to help you. Thank you!
FOOTPRINTS - Angels are real. Some even have fur.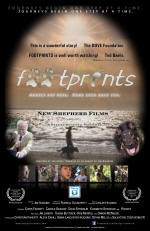 One man. Alone. Lost.
One Dog. Abused. Unwanted.
Both healed by love and brought together for reasons neither understood. But God did.
Critically-acclaimed by Movieguide.org, receiving a 4+ "exemplary" for storytelling, and earning the Dove Foundation's "Family Approved" seal, FOOTPRINTS is a true story about the power of love and its ability to heal the past and provide strength for the future.
Become a fan and join us for the journey at www.facebook.com/footprintsmovie!
For more information and to learn how you can get a DVD of FOOTPRINTS, please visit the film's official site at www.footprintsmovie.com.
(UNTITLED) - Everyone deserves to come home.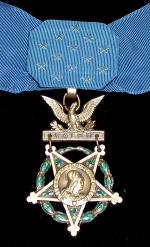 Accompanied only by his German Shepherd, a military working dog trained to protect him and the unit they serve, a young man grows up faster than he imagined anyone could.
Driven to make a difference and serve at a time when virtue was ridiculed by many, they learn first-hand the real meaning of loyalty, service, and sacrifice as he joins the rare fraternity of those who have earned our nation's highest honor. The Medal of Honor.
Based on actual events, this is the true story of the life of a young man thrust into a world few can comprehend.
Become a fan at www.facebook.com/forgottenheroesmovie!
For more information and to learn how you can get a DVD of FOOTPRINTS, please visit the film's official site at www.forgottenheroesmovie.com.
Status: In Development. Anticipated screening - December 2014.
While New England may not be the first place you'd think to look for an independent, faith-based film company, you can find us on the Southcoast of Massachusetts!
New Shepherd Films is located on the 3rd floor at 397 Bay Street in Fall River, MA just below Kennedy Park.
We tell stories! Specifically, we tell true stories that highlight God at work in everyday lives. Everyday!
Given the pace of our society today...with all the demands and pressures we face each day...it's easy to lose sight of the fact that God really does exist and that He's involved in our lives. Engaging stories are a great way to slow down and see the world around you from a different perspective!

Jim Huggins, Russ Dougherty,and Leslee Huggins are New Shepherd Films. Jim and Russ are the heart of the creative development team while Leslee provides unwavering support and is a key member of the management team.